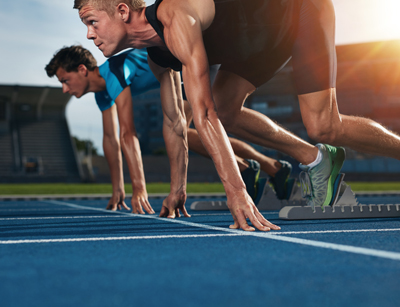 Will your portfolio come up ahead? With all these options out there, how can you know? Let Palen Financial help you with our Financial "Fresh Look" - a complete examination of your current portfolio, compared to other investment options!
If you have tried to pick stocks or mutual funds on your own, you are taking on a monumental task. Keeping track of investments is intimidating and making the wrong choice at the wrong time can cost you. According to Morningstar, the number of investment choices associated with those investments within the investment universe is approximately:
| Investment Types | Approximate Totals |
| --- | --- |
| Types of Mutual Funds: Domestic Stock, International Stock, Taxable Bond, Municipal Bond, Balanced, Commodities, No-Load, and Index Funds |  31,884 total |
| Exchange Traded Funds | 1,846 |
| Stocks | 20,980 |
| Variable Annuity Subaccounts | 134,334 |
Do you want the challenge of doing this yourself?
You don't have to. We have the systems necessary to make this incredible challenge more comfortable for you or your business. With our advanced research capabilities we monitor your investments monthly. If any of your investments are not doing well or are falling out of favor, we make the necessary changes to keep your odds of making money as high as possible at all times.
How does an investor increase their odds to make money?
Work with an independent non-proprietary/non-captive investment advisor who has a strong working knowledge of investment planning, income tax planning, insurance planning and estate planning. This gives you one door to walk through and have all of your planning needs met.
It is imperative for that advisor to take a hands-on approach. This ensures that you get things done in a more timely fashion.
Your advisor should orchestrate all the necessary moving parts of your financial plan with an attorney, accountant, CPA, family members and anyone else necessary to make sure that your plan is complete.
Choose an investment advisor who owns his or her own business. Your advisor should offer an open forum of products and services. It's also important for your advisor to prove it to you; not just tell you.
Advisors that work for a broker/dealer or insurance agency, generally, sell or are required to sell the products and services offered by the company they work for. The advisor earns his/her income from a commission or fee Most companies offer a higher commission if their proprietary products and services are sold. Therefore, advisors who work for a broker/dealer may not always do what is in the best interest of the client.
Palen Financial's Approach
At Palen Financial LLC, we offer a "Transparent Open Architecture" approach to investing for stocks, bonds, mutual funds and exchange-traded funds (ETF's). Because we are independent and not registered with a broker-dealer, we are not biased to one particular company or product so we can shop the market for the best products available to you. This open forum way of investing assures you freedom from the questionable business practices that plague the majority of investors.
To further meet the comprehensive needs of our clients, we offer many types of insurance products for life, health and annuities both fixed and variable. We broker through 60 plus highly rated insurance companies to offer you the best insurance coverage available. Once we have determined our client's needs we will submit their data and return to them a minimum of 5 quotes from the leading insurance companies' specific to their case.
For more information please call 563-344-5888 to set up a free consultation. During business hours, leave your information under the "Contact" tab and we'll respond to your inquiry via email.
If you want to learn more about Do-It-Yourself Investing, and how Palen Financial can help you, read some potential Do-It-Yourself questions here!