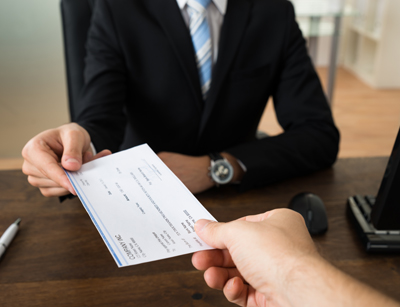 Want to learn more about planning your company's 401(k)?
For Employers & Plan Sponsors
As a plan sponsor, you have a tremendous obligation to your employees. You are responsible for meeting a high fiduciary standard. You must act solely in the interest of plan participants and their beneficiaries, with the exclusive purpose of providing benefits to them. Failure to meet this high fiduciary standard or complete all of the responsibilities associated with plan administration may result in severe penalties for both you and the company.
Although you cannot delegate away this fiduciary responsibility, you can contractually hold plan providers to the same high standards that are required of you. Hiring an ERISA 3(38) fiduciary will allow you to transfer your fiduciary responsibilities and risks to the investment manager. Finding a company that is willing to contractually take on that liability can be quite challenging. But we've got good news for you:
Palen Financial is an ERISA 3(38) Plan Fiduciary
Under ERISA 3(38), Palen Financial will take on virtually all of the fiduciary responsibility related to investment decisions, alleviating a great deal of liability for employers and plan administrators. We provide investment advice' with accountability' and we acknowledge this accountability in writing. Our discretion includes selecting asset classes appropriate for participants' recommending investment options appropriate for such asset classes' monitoring the investment options periodically' and replacing them whenever it is deemed prudent.
As a contractually named ERISA 3(38) investment manager, we can help plan participants build up their retirement savings while charging minimal fees. We are both insured and budgeted to merge 401(k) plans and other retirement plans. Unlike other 401(k) or 403(b) providers, we have no incentive to guide you towards expensive investment options. We receive no compensation or perks from any investment company, any fund, any family of funds, or any vendor or service provider we use or may recommend. We are not owned or affiliated with any fund company, family of funds, or brokerage. We can offer any fund from any fund family available to 401(k) plans and we provide full disclosure of fees.
Part of being a fiduciary is that you have to be bonded and have the proper insurance. The laws and requirements are changing, which means that not all investment advisors are fiduciaries. Click here to find out if your investment advisor is a fiduciary!
Think You're Ready to Call a Fiduciary?
Here are links to a video and some articles that might help you decide. When you are ready to have someone else take on your fiduciary responsibility, call Palen Financial.